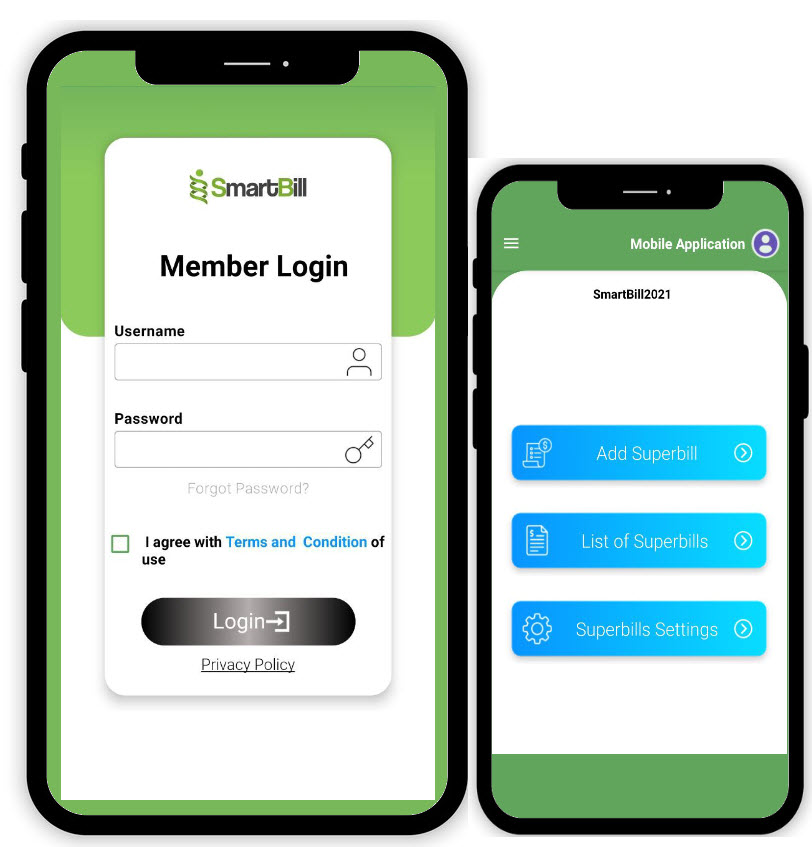 The iSmartBill App has been specifically developed to record patients, search diagnoses, procedures and submit electronic superbills very quick and easy.
With iSmartBill App you can now:
Customize superbill templates;
Submit superbill during home care visit;
Eliminate the use of paper Superbill records;
Send information directly to WCH billing agency to check codes and submit insurance bills.
Why use the WCH mobile iSmartBill App?
With this convenient tool, medical practitioners can now keep track of patient information and record superbills wherever they are: in the office, hospital or at home. WCH's iSmartBill App is a simple, easy way to review, check procedure codes and send billing information to WCH immediately for review and payment submission.
The iSmartBill App gives doctors more time to focus on patient care while WCH focuses on streamlining reimbursements. We can track and eliminate double billing, too.
Have questions about iSmartBill App or wants to see how it works live? Contact us to discuss all aspects you need.