E-prescribing is a technology that allows doctors to write and send prescriptions to a pharmacy in an electronic way instead of using printed, handwritten or faxed prescriptions.
In general, any e-prescribing is a stand-alone or integrated application that can help practitioners to improve prescription process and even increase their reimbursement. However, providers should use a qualified e-prescribing system.
eRx in iSmart EHR
iSmart EHR product has integration with Rcopia application built on wide experience and certified by Surescripts, a platform that connects pharmacies. By using electronic prescribing management in iSmart EHR practitioners can electronically transmit prescriptions including controlled substance.
The system shows drug-drug and drug-allergy alerts and warns prescribers about potential risks. A provider can also renew, refill or change prescriptions electronically. Users are enabled to generate prescription report and customize different settings such as warnings and reminders to display.
Besides, the prescribing window has two interface options and flexibility to customize the interface. Most importantly, by prescribing a medication with iSmart EHR you do it through the certified and secure system.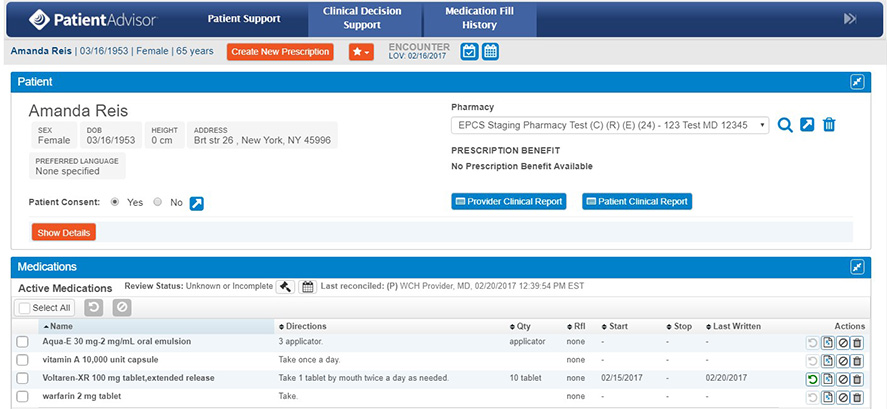 EPCS
Electronic Prescribing for Controlled Substances (EPCS) is a robust mechanism to electronically write prescriptions for controlled substances. Adopted identity proofing for EPCS requires two-factor authentication of the prescriber. Therefore, providers have to notify us if they need EPCS functionality.